Business apps, books and courses based on experiences of 300,000 entrepreneurs
Books based on the 300,000 entrepreneurs
Courses On Marketing & Starting A Business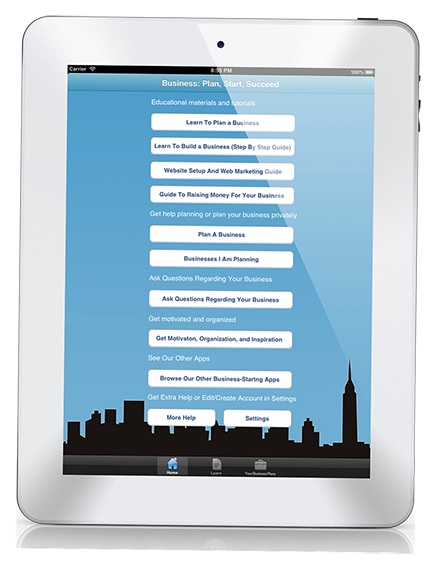 Here is a playlist of 20 videos on nearly every aspect of business ideas:
Here is a playlist of 23 videos on business planning, revenue and business models:
Here is a playlist of 48 videos on how to market and promote your business!
Here is a playlist of 20 videos on how to raise money for your business!
Books inspired by the 300,000 entrepreneurs using the apps
The business idea book is based on questions asked by 300,000 people, and takes the reader from business ideas, and covers just about every issue they may face on their way to starting and growing business.
The marketing book's goal is to make you an absolute pro at marketing. In business, you must achieve maximum results. So beginner books just won't do. You must become a great marketer, and this book was designed to get you there!
These Are Truly Helpful
With 30,000 actual businesses already planned on our apps, we've seen just about every issue there can be. And the apps you get come packed with experience of the 30,000 of the businesses by 300,000 entrepreneurs who came before you.
Try it! You'll love the apps!
Still not sure? Take a look at our page with
verified testimonials
.
Expert help from a real person
Numerous articles covering nearly every topic of planning or starting a business
Software tools to help you plan and stay focused