Marketing Strategies By Business Type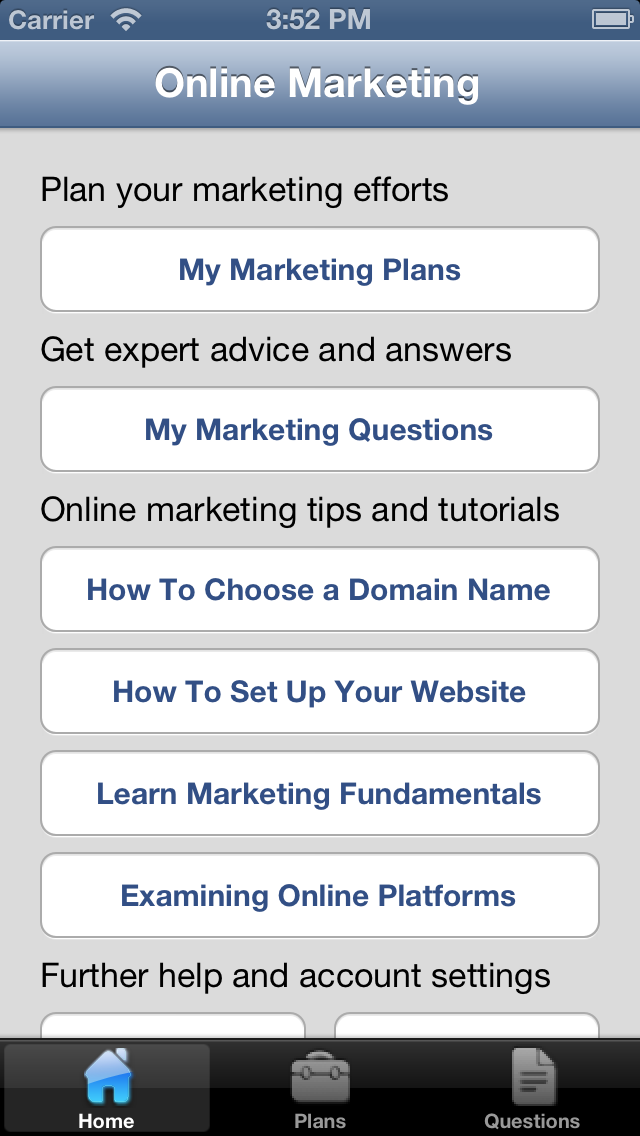 There are a few types of businesses which share some very common approaches to marketing. In this article we will outline the marketing strategies for a number of very common businesses. If your business type is not listed here, please ask us a question and we will help you directly. This article assumes that you have read our marketing fundamentals 101 article or understand the basics of marketing.
Local services such as roofing, lawn care, any type of house work and home improvement, massage, and nearly all businesses categorized as a local service
There are many strengths of such businesses. Couple of those strengths are that they are useful to people, and for that reason, when people need the services they tend to search for someone who can provide the services.
So a marketing strategy should take advantage of that. Your potential clients should be able to find your service whenever they may search for it. Before the Internet, businesses used to put ads on something like the Yellow Pages (a big phone book with many business listings) and clients would find businesses there. The Internet largely replaced yellow pages, so you just have to make sure people find you online when they search in different places:
Before we get into any specifics, here is a video with the introduction to marketing.
1) The first step is to set up your own website. The site can rank in Google, and always be an extra source of information about you when people want to learn more about your services during the sales process. It is easy to set up a high quality, inexpensive site. There is a full article dedicated to this topic on this site.
2) Once you have a site, you can list it on local-service sites such as yelp.com redbeacon.com angieslist.com and even craigslist.org - NOTE: in different areas of the world, different local service sites are popular so try to see which local service sites are popular for your area.
3) You need to have a social presence so make a Facebook, Twitter, GooglePlus and Pinterest pages for this business, and cross-promote there too. There is quite a but to know about social media marketing and advertising so we have a few articles about this subject on our apps and this website.
4) As a part of your offline marketing strategy, build a referral network with other local services. For example, if you do yard work, build referrals with roofing, carpentry, and other home improvement companies. You can refer your clients to those companies for house work, and they can refer clients to you for yard work. This pattern works with different types of companies, not just home improvement. You can also pay for client referrals to various such companies.
Social media and other highly competitive businesses
Any business should try to leverage the strategies above. Of course, sometimes they are not enough due to a possible highly competitive environment, or a circumstance where a particular type of business may simply not be something that is commonly searched for.
In these cases, you need to get attention by being more creative. Sometimes it requires thinking outside the box, doing something more innovative, creative, attention-grabbing, and attention-worthy. Those kinds of things sometimes get noticed by bloggers or larger publications that are looking to write about an interesting story, and they might just notice you. Social media marketing is one of the main ways people promote online courses after they license them
Marketing a product and selling the product directly
If you are making a product, whether it is a food product, or a fashion product, or something similar, surprisingly, the marketing among these is very similar. The trick is to get stores to sell your items. This goes for online stores as well as physical stores. Let's consider this in more depth.
Essentially the product must be sold, so the marketing strategy is simple. Get the product into every sales channel that is possible. For food items it means getting the food into store shelves, and for clothing items it means selling it online via etsy.com or amazon.com or whatever other site fits the type of product it is. And also the clothing product should be resold in other brick and mortar stores.
Event Marketing
Some businesses are just events. But non-event businesses can benefit from running events because it adds exposure to those businesses, creates a community and helps to build relationships. Here is our full event marketing article.
Marketing Costs
Learn To Get Press
Want to get more traffic? Learn to get press with our comprehensive guide to get press for your business.
Further Marketing Resources
For more about blogging, check out the Wikipedia entry on blogging and the main blog about blogging with blogging tips for beginners. One site you might find helpful are SEO Moz to learn about SEO. Another site that might be helpful is Mashable which focuses on social media marketing. And here are some more marketing videos that you might find helpful.
Article by Alex Genadinik