Social Media Markting With Facebook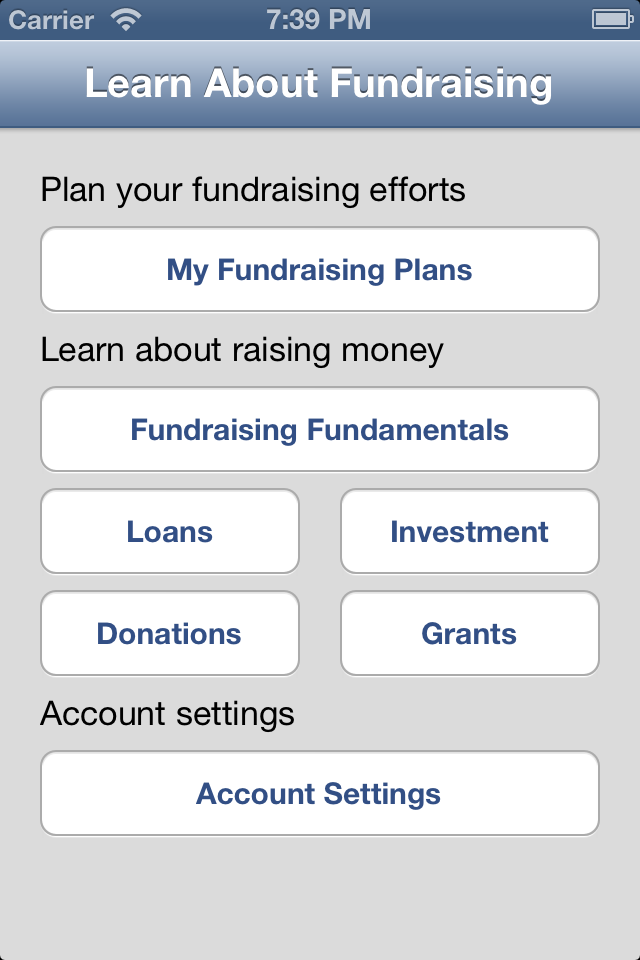 Marketing via Facebook is the first thing every new or beginner marketer thinks of and wants to try. In this article we will go over the many different ways to do social media marketing via Facebook, and whether any of them are effective.
Facebook marketing: posting marketing messages to friends
Let's start with the basics. The simplest way to market on Facebook is to simply go on your Facebook page and post an update promoting whatever you are doing. You may get a few likes, and a few of your friends may take an interest in what you are doing, but that is it. You cannot keep updating your status with the same marketing message. If you do, your friends will begin to be irritated with you, and definitely not engage with whatever you are promoting.
Facebook marketing: creating facebook groups
Creating Facebook groups or fan pages is a way to have a place where you can promote your work in a way that would not annoy your friends. And the people who join those pages are the ones who want to get updates from you. So this is slightly better that simply updating your own Facebook status. The problem for most small businesses is that when they first create their Facebook groups, they have to start from scratch. So the Facebook group following must be grown and that takes time and effort.
Here is video tutorial for how to promote your business on Facebook.
Facebook forces you to pay for friends to see your posts
A common problem people run into when posting their status updates on their own feeds or their group feeds is that Facebook does not actually show the update to all friends or people who have joined the group.
Facebook uses an algorithm to determine to whom it shows certain status updates. And if you are a marketer trying to communicate to your group, since early 2012 or so, Facebook requires you to pay in order to reach all the people in your group each time you make a status update.
Regular user never get the information about how many people were reached by their status update. But group administrators do have that information. Facebook displays the data to group administrators about how many people saw a post. By default, Facebook typically shows a group status update to about 20-25% of the group's followers, and if that generates enough likes, then they show it to more followers, perhaps up to 40% of them. But they almost never show your update to more people than that. If a group administrator wants to reach 100% of their group members, they inevitably have to pay Facebook.
This has been a topic of controversy, and has caused an uproar in the online marketing community. And it has caused many companies to abandon Facebook advertising completely. Many people paid Facebook to get likes for their group, and now Facebook charges them a second time if they want to reach the people who liked their group if the company wants to be able to reach those same people with each status update. For this reason, doing free Facebook marketing is not quite effective for businesses.
Facebook marketing: paying to advertise
One option businesses have is to pay to either reach new members on Facebook, or to have their group status updates seen by everyone in the group. Facebook's paid marketing isn't cheap if you are paying to reach new customers. The average click of a Facebook user to your ad and onto your site costs $.50-$1.50. So you must target the users well to have the people not just click and leave. And your business model must support this expense by getting those people to become paying customers and spending more than was paid to reach them. In order to understand whether your business model will support the costs of paying for Facebook marketing, you must understand the unit economics of your business.
Hype about getting a like
There is so much hype about getting someone to like something. First and foremost, a like is a confidence and ego booster. It makes people feel good to have things they do or say liked. But as a marketer, it means something different. When someone likes anything, that action gets posted to their wall and their friends see it. So by getting a like, you get exposure to that person's friends. But keep in mind, Facebook does now show that activity to all that person's friends. So no one really knows who or how many people saw that activity on that person's feed.
Don't make these Facebook marketing mistakes
Targeting is poor and unclear
Unless you are paying to advertise on Facebook, in which case they provide ways to target users by many criteria, there is no way to tell who the people are that Facebook decides to show various status activities about you. The only assurance the marketer has is that if someone likes your company, then some of their friends may be likeminded. But that is a long shot, especially since it is not even known whether Facebook will choose to display the information about your business to their feed. To learn more about user targeting, please take a look at our article about how to identify your target market.
To grow your following you need big PR elsewhere
If you do have thousands of people who like your Facebook page or are in your Facebook group, even if you can reach 20% of them, that is still quite good. And if 5% of the people you reach like your page, it can still give you some exposure to new potential customers. So if you dont incur a big costs, keep growing your social following on Facebook. Just don't rely on Facebook as one of your main marketing channels to bring you enough new business unless you can pay for their advertising and your business model can support that cost.
Bootstrapping by marketing to get clients
If you have no funds, you will need to do some bootstrapping for your business. One of the best way for your company to get funds is by getting paying clients. Or if you grow your free client base fast enough, you may get the attention of some investors. Either way, to get clients you need to do plenty of promotion and marketing for your business. We have a number of online marketing and offline marketing actionable tips and techniques you can try in order to get customers. And if you need to learn about the basics of marketing, take a look at out marketing 101 article.
Learn more about social media markting
Further Facebook marketing resources
If you have not yet made an account on Facebook, then Facebook itself should be the first resource. Next is Mashable which focuses on various kinds of social media marketing.
Article by Alex Genadinik