10 Ways To Get Press For A Business Or A Product Launch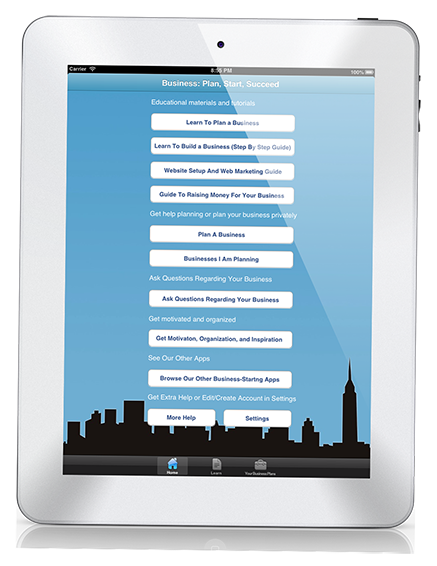 Every business owner craves exposure for their business. To get attention for the business can be a chance to get more customers and grow the business. And press is a great way to get exposure for a business at very large scale. This article explains just about every way for how you can get press for your business.
1) Get press by using your connections
A great way to get press for your business is to use your connections in the industry. People whom you know may know journalists or people working at various publications, and can put you in touch with journalists, and get a story about your business published. But few people have those kinds of connections. If you do not have those kinds of connections, you can begin building them now.
Our article on business networking and offline marketing explains how to create lasting business relationships. And here is a video about it.
2) get press by making friends with journalists
Since you know that you will eventually need to get press, research the journalists and bloggers who are writing about your industry. Try to create relationships with those journalists online since they are probably not all located in your city. And try to do that before you actually need the press so you can build a little bit of a business relationship with them before you have to ask for a favor. Just about all journalists use Twitter so follow them on Twitter and interact with them. And when the day comes when you will need press, they will know a little bit about you and will be more likely to consider writing an article about your business.
3) Hiring an agency and paying
Big businesses typically hire a PR agency or an in-house PR team. That works great for getting press, but a PR agency typically charges $10,000 per month. So this is not an option for most small businesses.
4) Create a press release and send it out via PRWeb
PrWEB is the world's #1 news release service. It provides lots of free guides and tutorials on how to get press, and even its paid products are very affordable. They are certainly much cheaper than hiring a PR firm. They help you create a press release and then send it out for you to thousands of publications.
You can download a free press release guide from PRWeb and even get a discount from their already affordable service here.
5) Get press with HARO
HARO stands for Help A Reporter Out. It is a service where reporters post inquiries about articles that they are writing. And if you can become a source or answer any questions during their research, the journalists will credit you as the source in the story and link back to your site.
6) Get PR with bloggers
Try to reach out to bloggers in your niche. If you can, offer them something for free (maybe a sample of your product or service) so that they would write a review about your product or service. Many bloggers are much more approachable than large publications. So if you have a hard time getting press from the really large sites, try to get press from bloggers in your business niche, or bloggers that blog about business your local area.
7) Get PR with podcasts and radio shows
Appearing on podcasts and radio shows is also a great way to get press. Just like HARO is for journalists, a site called RadioGuestList.com is for podcasters and radio show hosts to look for guests. The sites sends a daily email listing podcasts and radio shows who are looking for particular types of guests. And if your business background matches what the podcasters are looking for, you can email them and try to book an appearance.
8) Get press by guest blogging
In case bloggers do not want to cover your product or business, you have another way to get press from their blogs. You can ask them if they would accept a guest post. You can try to write a guest article that would appear on their blog. In a guest article, you can link to your site. That is good for your SEO (search engine optimization) and potentially getting clients who may come from those blogs to your site.
Few suggestions on guest blogging: make sure that the publication in which you are trying to place a guest article is in the same business niche as your business. The content must be relevant to their readers and your audience as well. Additionally, don't over-do it with guest-blogging. A few times a month on different publications should be max. And always try to guest-blog in high quality blogs. Don't waste time placing articles in tiny blogs or low quality websites because they will not get you traffic and the links from them will not be valuable for SEO.
9) Become a press magnet by being noteworthy
If you do something unique, innovative or noteworthy, you are more likely to get press naturally just by being an interesting story. Journalists are always looking for interesting and unique stories. Their publications grow through unique and interesting content.
As an example, when I ran a group hiking site, few people cared about the hikes. But when I started doing themed hikes such as shipwreck viewing hikes at low tide, all the local newspapers and event websites covered those hikes after they learned about them. So try to think how to be a little bit unique, interesting and noteworthy.
10) Get press by speaking at events and meetups
If you present or speak at events, not only will you get the natural press that comes from actually presenting your products to the audience, but very likely some of the audience members have blogs, or are even journalists who are always looking for an interesting story. Try to talk to as many people at the event as you can to see who may have a blog or write for a publication. And if you find such a person, you can steer the conversation with them about possibly covering your business.
Further Press Resources
Here is the link to HARO. And here is a link from Forbes on How to get press.
Article by Alex Genadinik