How To Start An Ecommerce Business Selling T-Shirts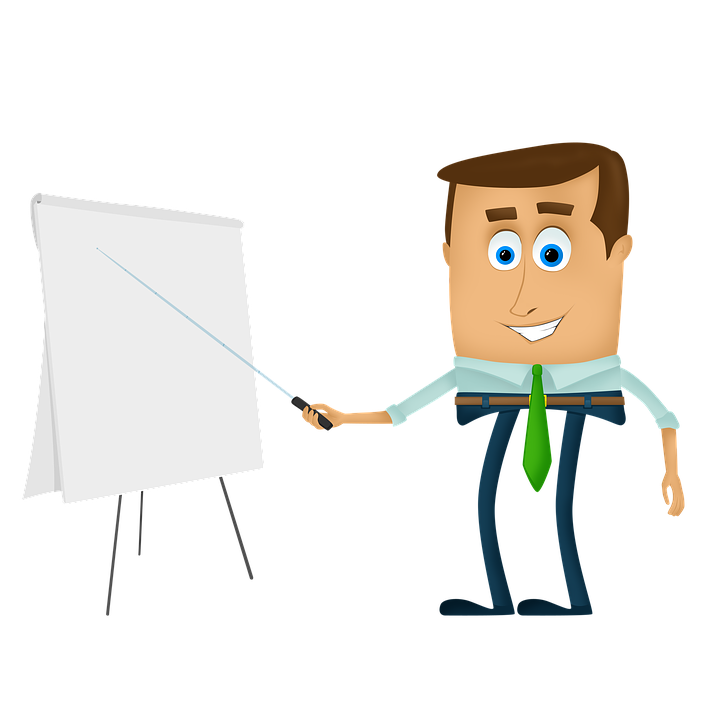 A t-shirt business can be a great business for many people. If you have great design ideas, and if you are willing to do the hard work of selling the t-shirts online and offline, then this kind of a business may be right for you.
Plus, if you do hustle and work hard at it, the great thing is that today, there are more places to sell t-shirts than ever! Just consider that you can sell them on various online stores like Amazon.com, eBay.com, Etsy.com and possibly even sites like shopping.com and many others like CafePress.com with the list of sites where you can sell your t-shirts being endless. I didn't even mention that you can sell your t-shirts right from your own website. I'll discuss all of this later in the article.
Plus later in the article there will be some free apps as well as some video tutorials to help you create a proper business plan or strategy, raise money, create an ecommerce website, and start promoting your business.
Business Plan For An Ecommerce Business Selling T-Shirts
The important things to cover in the business plan for a tshirt business is how you plan to have a marketing edge in selling your products, how you will achieve low production costs beyond simply printing in high volume, and your strategy to have the coolest and sexiest designs out there.
If you explain these things well, and have a great strategy for each of these challenges, you will have a very effective business plan because those are truly the very challenging elements of this business. Everything else is more or less standard or commoditized.
Here is a full tutorial on how to write a business plan.
Marketing Plan For A Tshirt Business
The marketing plan for a t-shirt business is relatively straight forward. It will have an online and an offline component. The online component will consist of selling the t-shirts on your website by using SEO and social media. The online component will also consist of selling your t-shirts on ecommerce websites like Amazon, Etsy and many other similar sites. Additionally, you can post your cool designs on Twitter, Facebook, Pinterest and Instagram in the hope of growing your audience there and getting them to come to your website and turn into customers.
The offline marketing component for your business will consist of selling the t-shirts at fairs, or street stands, or relevant events. You can also try to get local stores and boutiques to resell your t-shirts.
Here is a full tutorial on how to write a marketing plan:
Social Media Marketing For An Ecommerce Business Selling T-Shirts
The social media marketing strategy for a t-shirt business will consist of two things: driving traffic for direct sales to your website and posting awesome designs that get shared all over the web, and draw people who are interested in browsing many other similarly cool designs. You can then offer those designs to people on a t-shirt and convert those visitors into sales that way.
You want to keep and grow a list of local fans on social media. If you get people to follow you on Twitter or like your page on Facebook, you will be able to keep them updated with latest deals and promotions. Deals, promotions and discounts are a great way to get people to come back to your store.
Some of your fans will share your website or promotions on social media, which will help you reach potential new customers.
Here is a full social media marketing tutorial that goes over some advanced social media marketing strategies:
SEO Marketing For An Ecommerce Business Selling T-Shirts
There are two very different kinds of SEO that are relevant for promoting a t-shirt business. The first kind of SEO is something that you are probably familiar with, and that is Google SEO. You will have to focus on getting your website to rank well in Google for all kinds of searches related to the kinds of t-shirts you will be selling. The second type of SEO will be focused on getting your products to rank well on ecommerce sites like Etsy, Amazon and similar sites. You will have to get your products to rank near the top of relevant searches on all those ecommerce sites. If you do, you will get sales, and if you won't be able to get your products to rank, you won't get sales. This can truly mean the difference between success and failure for your entire business.
There is obviously more to this, let me give you a quick primer on how to get your products to rank well on Amazon and other ecommerce sites like Etsy. Obviously there are differences in the search algorithms of Etsy, Amazon, eBay and other ecommerce sites. But despite the obvious differences there are also many similarities. For example, all these sites rely on reviews to determine which products should rank higher or lower. In addition to the reviews, you must be really smart about choosing the right keywords that you will be trying to rank for on those sites. You can do research for keywords that are in demand, but don't have too much competition, and write your product title and description based on those keywords. Lastly, you will need to generate sales outside of those sites. Extra sales, good reviews, and proper keywords will get your products to rank highly over time, and you will be able to sell many t-shirts through the SEO of Amazon, Etsy and other ecommerce websites.
Here is a full SEO tutorial.
Website For An Ecommerce Business Selling T-Shirts
In the past, a website would have cost a lot of money to design and create, but luckily today, you can create an ecommerce website to sell your t-shirts using WordPress on your own, with minimal investment, and within just a day or two, or maybe a week if you are completely new to WordPress. That means that you can be up and running within just days, and selling your t-shirts all over the Internet, on your website, Amazon, Etsy, and other places. Isn't that exciting?
You can create your own website, on your own and for nearly free. You can even get a free domain name if you don't already have a domain name for your business. Here is a tutorial on how to create your own WordPress website, and get a free domain name.
Fundraising For An Ecommerce Business Selling T-Shirts
Lucky for you, this isn't a cash intensive business like a restaurant or a store is. So you don't need to raise nearly as much money as other entrepreneurs do. Just avoid the mistake of printing large amounts of inventory you can't sell. And better yet, find a way to get your t-shirts printed cheaply and not necessarily in too large amounts, and you won't need much money at all. Just learn online marketing and hustle in offline sales, and you should have this business generating cash for you that you can put right back into this business and its growth.
Here is a fundraising tutorial with 15 different strategies to raise money for your business including grants, loans, getting an investment, or donations, and fourteen other strategies.
Permits And Licenses For An Ecommerce Business Selling T-Shirts
It is always good to give yourself liability protection by registering your business with the state. Since I am not a lawyer, I don't advise on this issue, but let me tell you how you can get the best advice on this. There are two paths to getting your business and license registration right. You can either hire a lawyer for this, or you can try to do it yourself. If you try to do it yourself, call your Secretary of State office for your state and your city hall, and find out the kinds of business registration licenses and permits you might need for the offline and online components of this business. You should also get advice from a lawyer about whether your business should be an LLC or an S Corp, or another business entity. After that, talk to a bookkeeper or an accountant to help you understand what your tax situation will be like.
Business Coaching Program To Help You Start Your Ecommerce Business Selling T-Shirts
Do you want professional one on one advice where you and I discuss every question you have about starting your business? I offer business coaching in person and via Skype where I can help and advise you as you plan, start and grow your business. Learn more about me, and my coaching program on this coach where I explain how you can hire me as a business coach.
Books And Coaching To Help You Start Your Ecommerce Business Selling T-Shirts
Here is a link to my Amazon author page. Here are some books that may be helpful to you as you start and grow your business:
Here is a link to the page with discounts to many of my Udemy courses. The courses range in topics on how to write a business plan, start a business, and do effective promotion for your business.
Tutorial On How To Become A Better Entrepreneur
Here is my tutorial for you on how to become a better entrepreneur with 10 of the top strategies that will help you make your business a success.