How To Open Your Own Restaurant Or A Diner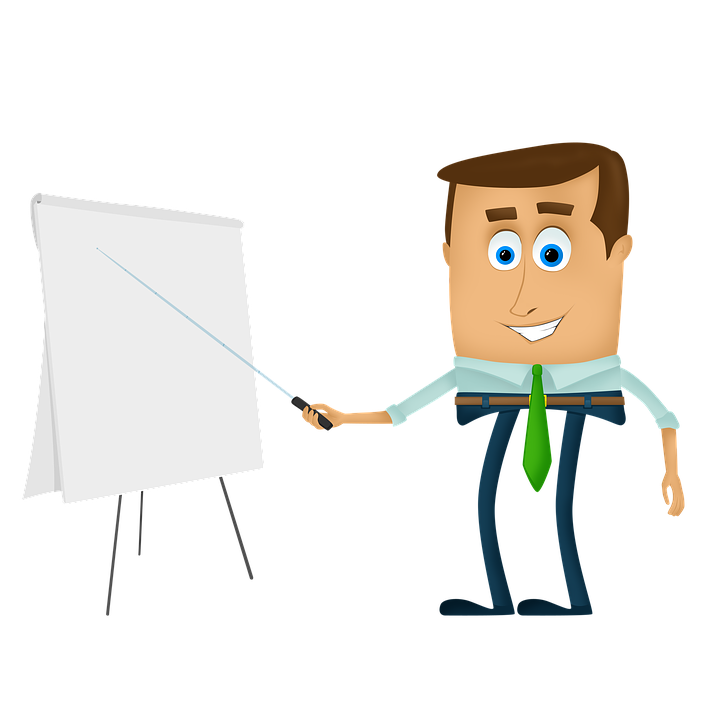 Many people who love hosting, cooking, or food in general, hope to one day open their own restaurant, bistro or diner. Many people see this business as a way to focus on the things they love while getting paid to work on their passion. In theory that sounds fantastic. There is something amazing, warm and welcoming about people who love to host others for dinner and share food. If that is you, my hat is off to you.
What I would also like to point out is that in addition to all the amazing things I just listed, opening a restaurant is extremely difficult as a business. It requires a significant amount of money to open a restaurant or a bistro. It also requires a long time before your eatery becomes popular, and draws enough regular patrons in order to break even financially and eventually turn a profit. It will also require you to work countless hours before the restaurant can be run on cruise control. You will also need to manage a relatively large number of employees, and at all times you will have to spend time focusing on the quality of the food that is being served because just a few bad meals or experiences with your staff can get people to leave bad reviews online. Bad online reviews will discourage future potential customers, slow the growth of your business, or even worse, cause a decline in business.
Business Plan For A Restaurant Or A Diner
The business plan for a restaurant must include a number of important elements. First you must outline the kind of eatery you will open. Will it be a restaurant showcasing some kind of cuisine like Chinese food, Italian food, Korean food, Japanese food, Thai food, or a basic American food diner or a grill type of restaurant? Or Will it be a French bistro? You then must outline the location of your restaurant and explain why that kind of a business is needed in the area where you are planning to open it.
You must also have a plan for how you will raise the money to open your restaurant. This kind of business can be very cash intensive. In fact, not having enough money is probably the biggest thing preventing people form opening this kind of a business. Later in this article there will be a tutorial for how to raise money to open your business. For now, do watch the full tutorial on how to write a business plan. Among other tips, this tutorial will explain to you how to figure out exactly how much money you will actually need to raise.
Here is a full tutorial on how to write a business plan.
Marketing Plan For A Restaurant Or A Diner
The marketing plan for this kind of a business is a similar plan that is used many by many local service businesses. After all, a restaurant is a local service. Marketing for local service businesses consists of creating a website (more on that later in this article), making sure the website ranks well in Google search for relevant searches, being listed and ranking well on local service sites such as Yelp, generating customer referrals from current patrons, and doing offline promotion with strategies like passing out fliers. Additionally, a big part of marketing for a restaurant is making sure that the location in which you open it has a lot of passer by foot traffic, and an inviting and welcoming storefront that will get many potential new customers to try your restaurant.
Here is a link to my full local business marketing book on Amazon. This book will truly help you promote your restaurant in all the right and effective ways.
Here is a full tutorial on how to write a marketing plan:
Social Media Marketing For A Restaurant Or A Bistro
You want to keep and grow a list of local fans on social media. If you get people to follow you on Twitter or like your page on Facebook, you will be able to keep them updated with latest deals and promotions. Deals, promotions and discounts are a great way to get people to come back to your store.
Some of your fans will share your website or promotions on social media, which will help you reach potential new customers.
Here is a full social media marketing tutorial that goes over some advanced social media marketing strategies:
SEO Marketing For A Restaurant, Diner Or A Bistro
Since this is a local service, you will need to get your website to rank well for local searches. Here is an example of such a search. If you have an Italian restaurant in New York, you want your business to show up in the Google top-10 results and the Google map listing for searches like "Italian restaurant in New York" or "Italian restaurant in Manhattan." If you rank well in Google search, the traffic coming from search will translate into many people visiting your restaurant. And if you don't rank well in Google search for relevant searches, those people will probably go to your competitors who do rank well in Google. SEO must be a long-term focus for your business.
Here is a full SEO tutorial.
Website For A Restaurant Or A Bistro
In order to show up in Google search, you need to create your website. This used to be costly, but now it is simple to put up a beautiful website for your business if you use WordPress.
You can create a website, on your own and for nearly free. You can even get a free domain name if you don't already have a domain name for your business. Here is a tutorial on how to create your own WordPress website, and get a free domain name.
Fundraising For A Restaurant Or A Bistro
As I mentioned earlier, you need to raise a large amount of money to open a restaurant. That money must pay for the lease, employee salary, legal fees, various licenses, remodeling, and the food. Plus, that money must last 6-12 months before your business can break even financially and become profitable.
Here is a fundraising tutorial with 15 different strategies to raise money for your business including grants, loans, getting an investment, or donations, and fourteen other strategies.
How To Choose A Location For A Restaurant
Location is a very important part of the business that you must get right from the first time. You can change almost anything else about your company over time, but you can't change your location. A good location is one which has a lot of passer by foot traffic, and the people who pass by your business must largely be people within your target audience and demographic.
Permits And Licenses For A Restaurant Or Diner
Different countries, cities, and states have different requirements in the different licenses and permits they have to sell food and alcohol. To find out the permits needed by your city, county and state you must call the city hall for your city, and the Secretary of State office for your State. There they will tell you the kinds of permits you need to have.
If you don't want to spend time figuring this out, you can also hire a business lawyer, and the lawyer will help you research the kinds of permits and licenses you need to have. The lawyer can also help you apply for those permits and licenses, and keep track of that for you.
Business Coaching Program To Help You Open Your Restaurant Or Diner
Do you want professional one on one advice where you and I discuss every question you have about starting your business? I offer business coaching in person and via Skype where I can help and advise you as you plan, start and grow your business. Learn more about me, and my coaching program on this coach where I explain how you can hire me as a business coach.
Books And Coaching To Help You Start Your Restaurant Or Diner
Here is a link to my Amazon author page. Here are some books that may be helpful to you as you start and grow your business:
Here is a link to the page with a list with my Udemy course coupons. The courses range in topics on how to write a business plan, start a business, and do effective promotion for your business.
Tutorial On How To Become A Better Entrepreneur
Here is my tutorial for you on how to become a better entrepreneur with 10 of the top strategies that will help you make your business a success.