How To Plan And Start A Residential Or Commercial Cleaning Business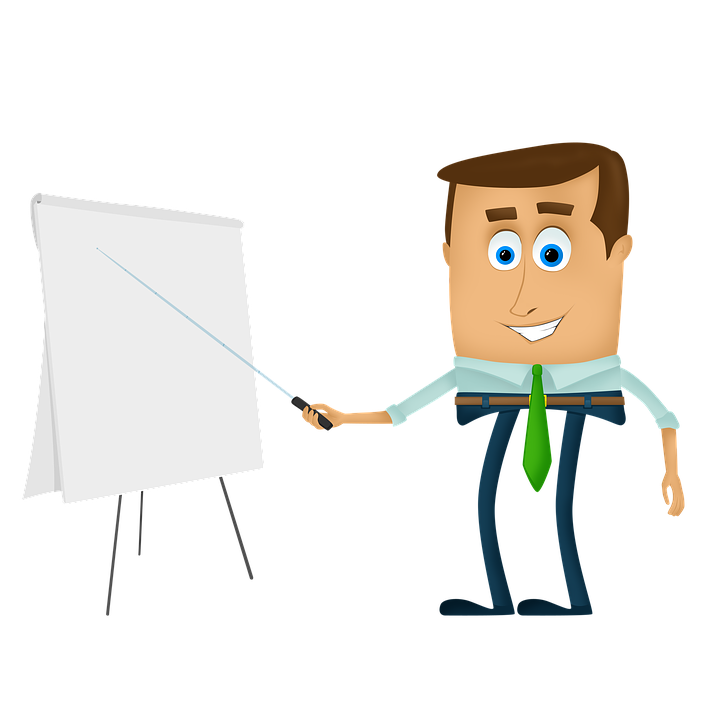 A residential or commercial cleaning business is one of my favorite local businesses to start because by its nature, almost all your customers will be long term customers, and the revenue will be recurring. Over time, the recurring nature of the revenue and the clients will help you build a steadily growing income that will be relatively predictable. As you bring on more and more clients, you can hire more and more staff, and grow your company to a relatively big one. Plus, another beautiful thing about this kind of a business is that it requires a relatively low amount of money to get started.
The only thing you must be careful of is to constantly provide amazing service. If you don't, some of your customers may be forced to look for other cleaning companies, and you certainly don't want that. Customer satisfaction and retention must be a huge priority of yours.
Business Plan For A Commercial Or Residential Cleaning Company
In your business plan you have to focus on a few key points. The first point you must address is whether your business will be a residential or a commercial cleaning business. Most of the time you must focus on either one of the other as your main business. The other part of a business plan for this kind of a business must address how you will outcompete your competition when it comes to marketing and promotion. I will discuss promotion a little later in this article, but keep in mind that since this business has a very low barrier to entry, there are going to be many cleaning businesses that you will have to compete with. Marketing will be one of your main points of focus long-term. If you get the marketing right, you will have a chance at a successful business. And if you won't be able to get any marketing channels to work well for you, that might spell doom for your company.
One more thing to address in your business plan is how you will be profitable since many of your competitors will undercut you in price, and and you will often be forced to compete on price. You will also have to address how you will keep your employees from stealing your clients since it will be very easy for them to do that.
Here is a full tutorial on how to write a business plan.
Marketing Plan For A Commercial Or Residential Cleaning Company
A marketing plan for a commercial or residential cleaning company should focus on local SEO, customer retention, word of mouth marketing, possibly flier marketing, and quite a bit of networking to get the word out there about your services. I'll focus on SEO a little later in this article so let's first focus on the other marketing strategies. The simplest thing you can do for marketing this kind of a business is print out business cards, and begin networking your heart out. That means that everywhere you go and everyone you talk to must eventually know about you cleaning services, how good and affordable they are, and be left with your business card. Of course, when you are aggressively networking like that, don't annoy people with your business. Always ask people about what they do first, and take a genuine interest in them as much as you want them to take an interest in what you do.
Once you get your initial customers from your business networking, and as long as you remain in business, you must focus on providing an amazing service to your customers. The better your cleaning services will be, the more likely you will be able to retain your customers. Customer retention can mean thousands of percent more revenue per customer over the long term. Imagine if you get a customer and lose them for whatever reason. If you had kept them as a monthly customer over the course of the year, you would have made 12 times more money from them. Next year it would be 24 times more revenue, and your customer revenue would only grow over the years.
Another way to maximize revenue is to get your existing customers to recommend you to their friends. Some people will recommend your business on their own, but you want to maximize that as much as possible. In order to do that, you must give people incentives. Incentives for customer referrals most often come in the form of cash payments or cash discounts. Make sure the discounts go to both, the new potential customer, and the person referring them so that they both have a good reason to engage with your offer.
Here is a full tutorial on how to write a marketing plan:
Social Media Marketing For A Commercial Or Residential Cleaning Company
This kind of a business does not have a tremendous amount of social media marketing that you can do. It is a good idea to get people to follow you on Twitter and Facebook. If they follow you there, they will see your promotions, deals and discounts. Plus, if they forget to bring you back, seeing you on social media can serve as a reminder to them to hire you again for a cleaning job.
You want to keep and grow a list of local fans on social media. If you get people to follow you on Twitter or like your page on Facebook, you will be able to keep them updated with latest deals and promotions. Deals, promotions and discounts are a great way to get people to come back to your store.
Some of your fans will share your website or promotions on social media, which will help you reach potential new customers.
Here is a full social media marketing tutorial that goes over some advanced social media marketing strategies:
SEO Marketing For A Commercial Or Residential Cleaning Company
To promote your residential or commercial cleaning business with SEO (search engine optimization), you must focus on local SEO. That means making sure that your business appears on the Google map that comes up when people perform local searches. Additionally, you must also try to have your website rank in Google when people search for relevant search terms. For example, if your business is in Boston, you want to rank for searches like "Boston residential cleaners" or "Boston commercial cleaners" and other similar terms that would bring you potential leads. You must also leverage search of Yelp, YellowPages, and other local business listings websites. These three initiatives would make up your SEO focus.
Here is a full SEO tutorial.
Website For A Commercial Or Residential Cleaning Company
A website can help you rank in Google search, and close sales when people want to do more research about your business. You can create your own website, on your own and for nearly free. You can even get a free domain name if you don't already have a domain name for your business. Here is a tutorial on how to create your own WordPress website, and get a free domain name.
Fundraising For A Commercial Or Residential Cleaning Company
Lucky for you, this kind of a business requires almost no startup capital so you can get started with minimal funds. This kind of business is more about hustle than having money to start. So go out there, get customers, and let the revenue from your customers fuel your business growth.
Here is a fundraising tutorial with 15 different strategies to raise money for your business including grants, loans, getting an investment, or donations, and fourteen other strategies.
Permits And Licenses For A Commercial Or Residential Cleaning Company
To find out exactly what licenses and permits you need for this kind of business, in the US you must contact city hall for city-level requirements, and the Secretary of State office for your state to find out the state level permit and license requirements. If you have the money, it is also a good idea to hire a business lawyer who can find all of this out for you.
Business Coaching Program To Help You Start Your
Do you want professional one on one advice where you and I discuss every question you have about starting your business? I offer business coaching in person and via Skype where I can help and advise you as you plan, start and grow your business. Learn more about me, and my coaching program on this coach where I explain how you can hire me as a business coach.
Books And Coaching To Help You Start Your
Here is a link to my Amazon author page. Here are some books that may be helpful to you as you start and grow your business:
Here is a link to the page with a list with discounts to many of my Udemy courses. The courses range in topics on how to write a business plan, start a business, and do effective promotion for your business.
Tutorial On How To Become A Better Entrepreneur
Here is my tutorial for you on how to become a better entrepreneur with 10 of the top strategies that will help you make your business a success.