How To Start A Daycare Business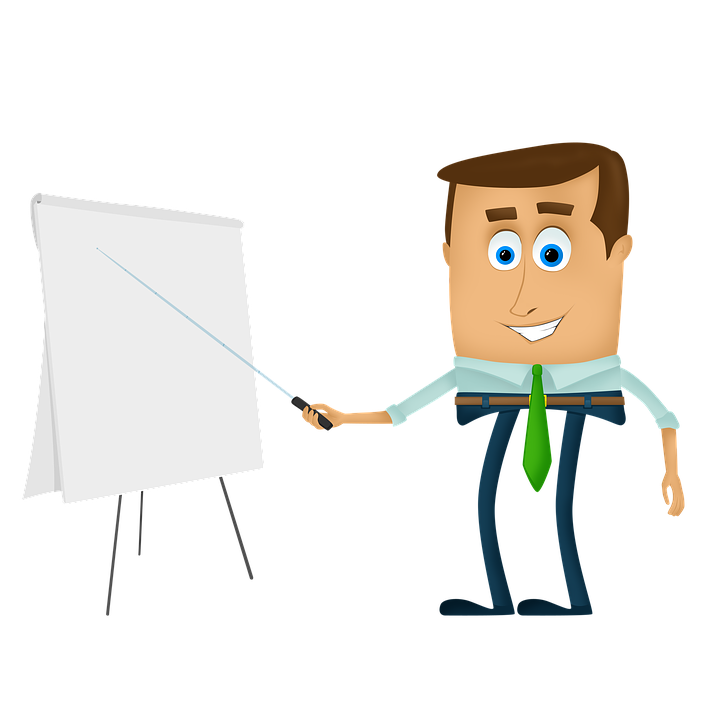 A local daycare is a great business to start if you love children. Starting such a business can also help you strengthen your local community, and if you have extra space to devote to it in your home, can even be done quite cheaply, without needing much start-up capital. Another great thing about this business is that the revenue can be predictable due to the recurring nature of the clients.
There are, of course, some challenges to starting a daycare business. First of all, taking care of someone else's children is a tremendous responsibility. The children must be safe at all time, and must also have a good experience at your daycare because if they don't, their parents will eventually find out about that, and switch daycares. Marketing, and especially the initial promotion will also be very challenging. I'll cover how to successfully do that later in this article.
Business Plan For A Daycare Business
There are a few elements of this business that must be addressed with extra attention to detail in a business plan for a daycare center. First, you must address whether you will lease a space, or whether you will use an extra room or remodel the garage of your home in order to make the space for the daycare. The difference between renting or leasing a space, and using extra space you already have can have tremendous financial implications. If you can use space you already have access to, you can get rid of one of the biggest ongoing costs, and have a much more profitable business. And if you will have to rent or lease a space, you will need to outline how you will raise the money to do that. And, of course, your business plan will also need to have a solid marketing plan, and a great strategy for how you will get clients. I'll cover the marketing for a daycare center a bit later in this article.
Here is a full tutorial on how to write a business plan.
Marketing Plan For A Daycare Business
A daycare is the kind of a business that massively depends on trust for its marketing. People are just not going to leave their kids with someone whom they don't know or don't trust. You can do all the online marketing you want, but without trust, you are going to have a very difficult time getting clients. And how do you build that trust? One great way to build trust is to try your initial marketing within some community to which you might already belong. It can be a religious, immigrant, ethnic, or other kind of community. Some people there will already know you, and even the people who have not met you will not think of you as a total stranger because you are a part of their community. Once you have a bit of trust, don't lose it. Make sure that you appear professional and responsible at all times, and convey that you truly care about the children, and not doing it just for the money.
Here is a full tutorial on how to write a marketing plan:
Social Media Marketing For A Daycare Business
There isn't too much social media marketing you can do to promote a daycare center other than maybe promote your business with Facebook ads. Facebook ads will allow you to target people who live nearby, have kids, and are a certain age and affluence level.
Here is a full social media marketing tutorial that goes over some advanced social media marketing strategies:
SEO Marketing For A Daycare Business
As mentioned earlier, by and large this is a trust business so the customers would come from search less so than they would to other local service businesses. Nevertheless, people do search for daycares online, and if they find your business, and find good reviews about it, that might be enough to get them to visit your facility. After they visit, it will be up to you to close the sale.
Daycares need hyper local SEO, which means that you should not only target your immediate city in search, but also the immediate nearby neighborhoods. For example, if your business is in Manhattan, New York, it might be more prudent for you to target a specific neighborhood like Upper West Side in Manhattan, New York. That neighborhood has a big enough population to drive enough clients to you in order to make your business a success, and all the customers will be people who live locally, and for whom your business will be convenient.
In addition to Google search, make sure to also rank highly on Yelp, YellowPages, and other local service listing sites.
Here is a full SEO tutorial.
Website For A Daycare Business
You should have a professional looking website since your business must show a professional approach, and inspire trust. A nice website will help your business appear more professional, and help you get more customers in the door. It will also be how people discover your business in Google search. If you don't have a website, you can't appear in Google search, right? So a website is a must-have.
Luckily, you can create your own website, on your own and for nearly free. You can even get a free domain name if you don't already have a domain name for your business. Here is a tutorial on how to create your own WordPress website, and get a free domain name.
Fundraising For A Daycare Business
If you are going to run your daycare out of your own home, then you will need to raise a lot less money than you would if you were to rent a facility.
Here is a fundraising tutorial with 15 different strategies to raise money for your business including grants, loans, getting an investment, or donations, and fourteen other strategies.
How To Choose A Location For A Daycare Business
Of course, if you run your business from home, this is a moot topic. But if you run your business from a facility, it must be in a relatively convenient place for people to drop their kids off. It also helps if your business will be in a place with lots of foot traffic because you will be able to promote your business by putting up large signs that you have a daycare business.
Permits And Licenses For A Daycare Business
To find out exactly what licenses and permits you need for this kind of business, in the US you must contact city hall for city-level requirements, and the Secretary of State office for your state to find out the state level permit and license requirements. If you have the money, it is also a good idea to hire a business lawyer who can find all of this out for you.
Apps To Help You Start Your Daycare Business
Business Coaching Program To Help You Start Your Daycare Business
Do you want professional one on one advice where you and I discuss every question you have about starting your business? I offer business coaching in person and via Skype where I can help and advise you as you plan, start and grow your business. Learn more about me, and my coaching program on this coach where I explain how you can hire me as a business coach.
Books And Coaching To Help You Start Your Daycare Business
Here is a link to my Amazon author page. Here are some books that may be helpful to you as you start and grow your business:
Here is a link to the page with a list with discounts to many of my Udemy courses. The courses range in topics on how to write a business plan, start a business, and do effective promotion for your business.
Tutorial On How To Become A Better Entrepreneur
Here is my tutorial for you on how to become a better entrepreneur with 10 of the top strategies that will help you make your business a success.