How To Open A Beauty Salon, Hair Salon Or Day Spa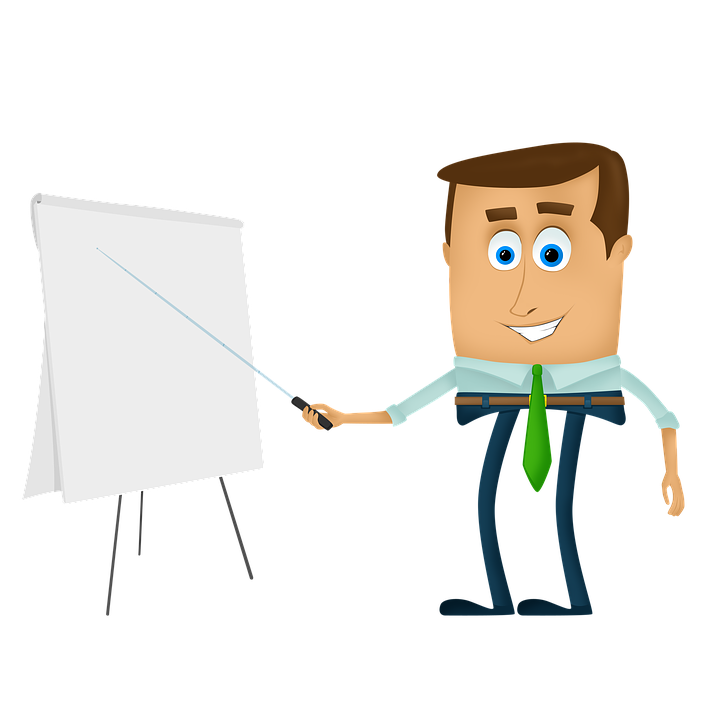 A beauty salon can be a great business to open because if are a great aesthetician, and hire other great hair stylists and aestheticians, your business can thrive from getting many repeat customers and referrals, as well as drawing many clients from the immediate local area.
The challenge of this business is starting it because it can be quite cash-demanding at first. After you open this business, your main challenge will be making sure that all your employees are happy, provide a great service, and that you retain your good employees for a long time. Also keep in mind that this is a long-term business. Once you opened it, the way to truly make money and gain wealth is to accumulate significant demand, which is something that usually only happens over time.
In any case, I wish you the best of luck starting your beauty salon or day spa! Go out there and rock this business!
Business Plan For A Beauty Salon, Hair Salon Or Day Spa
When you are writing a business plan for a beauty salon or a hair salon, there are a few things that are very important to address. One of those things is how you will come up with the money to start this business. We'll get into that a little bit later in this article. Another important point to address is how you will stand out and differentiate yourself in the neighborhood. And lastly, you have to note how you will promote this business. I'll cover all these issues shortly.
Here is a full tutorial on how to write a business plan.
Marketing Plan For A Beauty Salon, Hair Salon Or Day Spa
Let's discuss how to effectively promote this business. There are a number of effective strategies for this. If this was my business, I would first and foremost focus on finding a great location where there is a significant amount of passer by foot traffic that is largely made up of people who are within my target audience. The rent for the location should also not be too expensive. Once you have your amazing location picked out and the lease signed, I would begin to right away focus on setting up your website, and doing SEO (Search engine optimization) on it. Later in this article I will show you how to easily set up your own website on your own, cheaply and beautifully. I will also talk in more detail about SEO. The reason SEO is important is that many people search Google when they are looking for a local day spa, hair and hails salon or a beauty salon. You should also focus on generating customer referrals and recommendations, and making sure you give your current customers enough incentive to invite their friends.
After you pick out your amazing location, set up your website, and begin work on your SEO, the next things to do are some flier marketing to get immediate customers in the door, and the creation of a deals and discounts marketing strategy.
Here is a full tutorial on how to write a marketing plan:
Social Media Marketing For A Beauty Salon, Hair Salon Or Day Spa
The social media marketing for a salon or a day spa is pretty straight forward. You should have a Twitter and Facebook campaign to get your current customers to like and follow you. If they like and follow you, you will be able to keep them updated with any deals or promotions that are happening in your salon, and that will help you get your customers back into your store, and boost customer loyalty. And while email marketing isn't the same as social media marketing, you can follow this exact strategy with your email marketing, and send deals and discounts to your existing customers. Additionally, you can also use social media advertising and use Facebook ads to target people who might be interested in your beauty salon or spa business in your immediate geographic area.
You want to keep and grow a list of local fans on social media. If you get people to follow you on Twitter or like your page on Facebook, you will be able to keep them updated with latest deals and promotions. Deals, promotions and discounts are a great way to get people to come back to your store.
Some of your fans will share your website or promotions on social media, which will help you reach potential new customers.
Here is a full social media marketing tutorial that goes over some advanced social media marketing strategies:
SEO Marketing For A Beauty Salon, Hair Salon Or Day Spa
The SEO for a local business like a hair salon or a day spa should focus on local SEO. That means that you should register your business and website with a Google service called Google My Business. This will add your business listing to the Google map that comes up when people look for local businesses. It is very important for a local business to show up on the Google map because the Google map with business listings often shows up as the first item in the search results. Even if your website ranks very highly, the Google map will almost always outrank your website or sites like Yelp or YellowPages. Speaking of sites like Yelp or YellowPages, you should also add your business listing and website to those local listing sites because many people search through them, and not through Google.
Lastly, when you do try to get your website to rank for local searches, make sure you use your keywords on your website in sufficient amount. For example, if you are based in New York or Manhattan, try to use phrases like "Day spa in Manhattan, New York" or "Beauty salon in Manhattan, New York, or similar related phrases using terms like aesthetician, day spa, beauty salon, hair salon, and related keywords so that you can potentially rank in Google search for all of them.
Here is a full SEO tutorial.
Website For A Beauty Salon, Hair Salon Or Day Spa
You can create your own website, on your own and for nearly free. You can even get a free domain name if you don't already have a domain name for your business. Here is a tutorial on how to create your own WordPress website, and get a free domain name.
Mobile Aesthetician Or A Hair Stylist Business
Want to skip the difficulties associated with opening a brick and mortar business? You can do that by providing a mobile hair stylist business where instead of having people come to your hair salon, you can be mobile and come to people's homes. You can get started with that kind of a business almost on day one. As soon as your website is ready, you can begin to promote your service online, and through local means. Having a mobile stylist business makes starting and funding this business much easier, and you can even use some of the money you earn by doing this, and put that money towards saving for your brick and mortar spa or salon business.
Fundraising For A Beauty Salon, Hair Salon Or Day Spa
It isn't easy to raise money for this kind of a business because professional investors don't usually invest in such businesses, and it is difficult to get a loan for a business which has not started. There are also not many grants for for-profit businesses.
Here is a fundraising tutorial with 15 different strategies to raise money for your business including grants, loans, getting an investment, or donations, and fourteen other strategies.
How To Choose A Location For A Beauty Salon, Hair Salon Or Day Spa
You must choose a location that doesn't have too many popular salons nearby, but does have many middle class or affluent people living in the area. Your location must also have a nice storefront, and be in an area where there is a significant amount of passer by foot traffic. Many customers will come to your business by simply passing by it. So make sure you have an attractive location and a beautiful and inviting storefront.
Permits And Licenses For A Beauty Salon, Hair Salon Or Day Spa
Different countries, cities, and states have different requirements in the different licenses and permits to open a brick and mortar business like a hair or beauty salon. To find out what permits are needed by your city, county and state you must call the city hall for your city, and the Secretary of State office for your State. There they will tell you the kinds of permits you need to have.
If you don't want to spend time figuring this out, you can also hire a business lawyer, and the lawyer will help you research the kinds of permits and licenses you need to have. The lawyer can also help you apply for those permits and licenses, and keep track of that for you.
Apps To Help You Start Your Beauty Salon, Hair Salon Or Day Spa
Business Coaching Program To Help You Start Your Beauty Salon, Hair Salon Or Day Spa
Do you want professional one on one advice where you and I discuss every question you have about starting your business? I offer business coaching in person and via Skype where I can help and advise you as you plan, start and grow your business. Learn more about me, and my coaching program on this coach where I explain how you can hire me as a business coach.
Books And Coaching To Help You Start Your Beauty Salon, Hair Salon Or Day Spa
Here is a link to my Amazon author page. Here are some books that may be helpful to you as you start and grow your business:
Here is a link to the page with a list with discounts to many of my Udemy courses. The courses range in topics on how to write a business plan, start a business, and do effective promotion for your business.
Tutorial On How To Become A Better Entrepreneur
Here is my tutorial for you on how to become a better entrepreneur with 10 of the top strategies that will help you make your business a success.