Creative Ways To Raise Money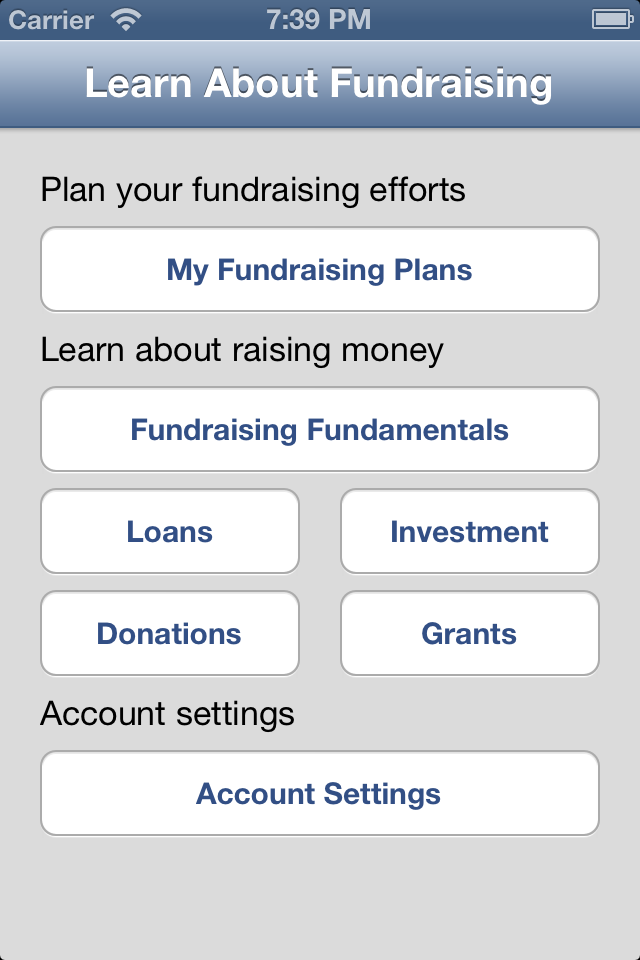 Raising money is almost always a very difficult and drawn out process. More often than not, it ends in failure. This article goes over some ways to think about the fundraising process, and possibly combine some fundraising techniques to get you to your fundraising goal. Here is my full article on fundraising ideas.
Raising Money From Multiple Sources
A business can raise money from its own revenues, donations, personal savings of the founders, loans from banks or friends or family, investment from professional investors or friends and family, donations, or grants. When raising money, you can try to leverage as many of the options as possible as long as you are well aware of your options.
Making Money From Revenue
Being able to fund your business from your own revenue is one of the best ways to fund your company because pound for pound, it is the most sustainable way to fund your company. So if there is any way you can start to do that, that is great.
Raising Money From Donations
There are different types of donations. Sometimes a family member or a friend can simply give you money. Other times you can hold fundraisers or events where you ask for donations. There is also crowdfunding which is a new way to raise donations online.
When it comes to donations, in nearly all cases, the key is to find the groups of people is thinking about the groups of people who would be passionate about your cause. Those groups are not only the best candidates to help you raise donations, but they can help you in many other aspects of your business, so it is a great idea to form relationships with them if you can.
Also, on this site, there is a full article with tips to learn how to get donations via crowdfunding and other ways.
Here is a video with some creative ways to raise money that use out of the box thinking.
Here is a short video on how to raise money with donations and crowdfunding.
Raising Money With Loans
Whoever is not able to give a donation, may be willing to give a loan. Loans do not have to come only from banks. Loans can also come from friends or family. There are many other sources of loans but getting deeper into the topic of loans is outside the scope of this article. For more information about different kinds of loans, please take a look at our how to get loans.
Raising Money Professional Investors
After raising some money using any combination of ways described above, you should be able to get to some milestone in your business. That milestone can be different for different businesses. It can be getting to certain revenue metrics, or number of users, or opening a physical store. As long as you are able to show with statistics or some measurements the progress you made with the money you have, that can be good data to bring to professional investors to ask for more money so that you can get to your next milestones.
Making Money From Grants
More Fundraising Ideas
Conclusion On Fundraising
The idea of this article is to highlight two things. First is that your funding does not have to come just from one source. And the second is that you can get creative with your fundraising. And remember, raising money is a long and drawn-out process. If you find that you are not able to raise the money, you can always take the bootstrapping route and try to grow the business without having too much money, but finding a way to make the business grow nonetheless.
Further Resources For Fundraising
Some other ways to raise money can be by checking out Angel List. Another resource is Sba.gov. Another site that might be helpful for crowdfunding is KickStarter. Another thing you can do is consider investing to help you save to fund your business. It is risky, but it is a possibility. Check out this article on investing as an option to fund your business.
Starting Your Business
If you are at the very beginning stages of starting your business, you might want to check out the article on how to get business ideas and how to create a perfect business pitch. Additionally, you might be interested in this tutorial on how to create a good business model for your business.
More Resources To Help You Plan And Start Your Business
I created over 70 business and marketing online courses on Udemy. Check out my full list of Udemy course coupons to see which coures might help you with your business.
In addition to the Udemy courses, I wrote over 15 business and marketing books. Yes, that is 15 books! Check out my full list of business and marketing books to see which might be more helpful to you in starting your business.
Lastly, if you need to set up and create your website, here is my tutorial on how to easily create your own Wordpress website in as little as one or two days. Here is the tutorial on how to create your website.
Article by Alex Genadinik