Bad Business Ideas & Business Idea Mistakes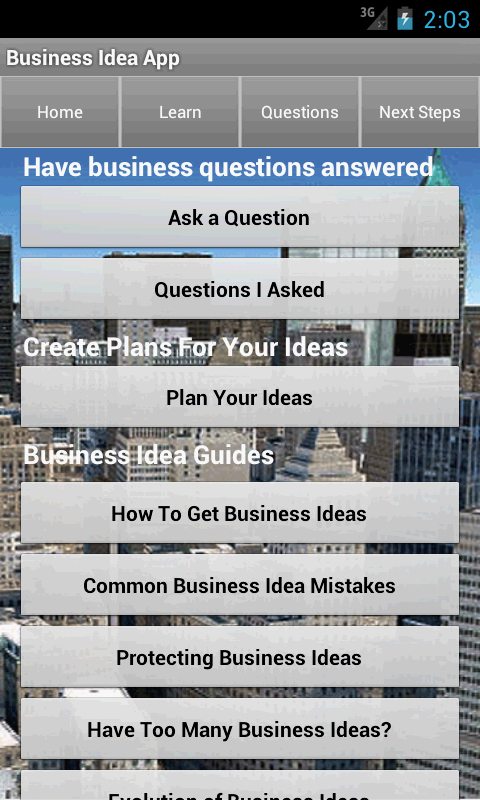 Keep In Mind: Just About Any Business Idea Can work
If you think about it, some very unusual business ideas have worked in the past. Conversely, it often happens that very common business ideas actually do not work. There are a few key reasons like overall strategy, positioning, marketing, degree of hard work, perseverance, availability of resources, timing, product quality, market and economic conditions, and much more.
As an example, consider a very common type of business: a restaurant. Many restaurants have been successful in the past while many have also failed. There are many things that have to go right starting from the planning stage. For example, if the restaurant is in an area where there are not many people passing by, it will be difficult and costly to acquire new customers. If the food is not great or too expensive for its quality, the restaurant will not have repeat customers and get bad online reviews which will work to turn new perspective patrons off. There are many things that can go wrong. The staff may be unfriendly. The economy might be weak. A better restaurant can open up next door. The business can run out of money before it breaks even. Or the founder just did not have enough knowledge or experience in the industry which caused too many mistakes to be made along the way.
So to make this kind of business successful, the founder has to make sure that as many of these issues can play in their favor than hurt them.
Mismatch of Business to Founding Team
Different people have different strengths. The founder does not have to possess all the core skills that the business requires. But together the nucleus of the founding team does have to possess the core skills required by a business.
For example, Internet/tech businesses typically require the founding teams to have a tech background. Food-related businesses require culinary or hospitality industry background. Product-centric companies require ability to make great products and sell them. Some businesses need to raise a lot of money while others need to get a lot of publicity. The founding team must have the skills for whatever the business will require.
If that is not the case, that will make the business more of an uphill battle.
Lack of Experience In a Field Requires Approximately 6-12 Months of Learning the Industry
If the founding team does not have strong experience in the industry in which the business idea is in, that will necessitate a lot of learning on the job, which will in turn cause many errors and steps in unsure directions. Small errors are not difficult to recover from, but gross mistakes can be very costly in terms of time and money. Before having to pay for these mistakes out of the bank account of your own business, it may be better to do some work in this area as an employee, or maybe start with a smaller project just to learn the ropes cheaply.
A common mistake is that people try to quickly go big in a business area where they do not have enough experience, which can be very damaging to the business. The bigger you try to go, the bigger and more costly the mistakes will be as well.
Lack of Circumstance-Idea Match
Sometimes the business idea is just too dependent on market and other outside conditions. If those conditions are not favorable to the business, it can be time to reconsider the business. Of course, conversely, most business types are cyclical (that means their success correlates with timing of the overall economy which tends to go through good and bad multi-year cycles).
So think about how the global and local economies will affect your business. Not taking that into consideration can leave you with significant risk.
Should You Protect Your Ideas
There is always quite a bit of discussion and debate over the topic of protecting business ideas. Some people argue that you should keep it a secret while others insist that you should be free and open about it. The correct approach is likely somewhere in between the two extremes. If you are curious about this topic, take a look at our article about protecting business ideas.
Another option business owners have to protect their businesses is something called the non compete agreement which prevents the employee from stealing clients or going to work for companies that are directly competing with your company. Here is the full article on the non compete agreement.
Not starting
One mistake people make is that they wait around for a source of funding for the business idea. Unfortunately, almost all the time, funding never comes to people who wait for it. And that causes the business never to even exist. To combat this type of a phenomenon, we recommend that you do something called bootstrapping. Here is a video on bootstrapping.
Wrong business niche
Before you plan your business, one thing you should consider is which business niche to get into. Here is a tutorial on how to choose your business niche. Many people make the mistake of getting into the wrong business niche or industry, and pay for it later. Check out this tutorial, and make sure that the niche you choose is the right one.
List Of Different Businesses And Tutorials To Start Them Right (Coming Soon)
I am working on a full list of businesses or services you can start: restaurant or diner, coffee shop, barbershop, nightclub, local event, most kinds of stores ranging from boutiques to grocery stores to jewlery shops, animal care or grooming, lawn care or landscaping businesses, moving businesses, gym, frozen yogurt, gelato or ice cream shop, a deli, corner store or a sandwich shop, a a beauty salon or a hair salon, a spa, a business selling t-shirts, a daycare, a hardware store, commercial cleaning or residential cleaning, car wash, general contractor business, dog walking or pet sitting, martial arts studio, or a dance studio.
Here is a list of potential online businesses you can start: blogging, affiliate marketing, elearning, create a channel on YouTube, become an author and sell books on Amazon and the Kindle, or become a freelancer or a local concierge. You can also create a mobile app or a website that provides some service or product or content that people can visit.
Further Business Idea Resources
For more on evolving and perfecting business ideas, take a look at the work of Eric Ries and Steve Blank, and the learn startup movement. And take a look at our article for how to get business ideas. For other business resources, explore sba.gov.
Article by Alex Genadinik